About MM Bagnall Refractories Ltd
Specialist Refractory Supplies and Installations.
With over 30 years experience in the industry, I, Mike Bagnall and my team are ideally and uniquely positioned to deal with all matters relating to your boiler and refractory.
Our Skills

We carry a considerable stock of all refractory materials and pre-cast burner quarls etc. for present & obsolete boilers. Our in house reference library is a unique collection, providing technical data and comprehensive overviews for boilers which others struggle to cater for.
Don't give up until you've spoken to us - you won't be disappointed.
Our Services
Our services include all commercial & industrial applications such as
Annual service contracts
Boilers & burners
Boiler insurance preparation
Boiler inspections
Pressure testing
Boiler clean & de-scale
Supply & replace refractory
Boiler & pipework insulation
Flue & gas analysis
Steam metering
Boiler repair & breakdown service
General boiler engineering and maintenance.
The range of services and the level of skills and current certificates we hold has enabled us to offer these services on to a wide range of clients including Local Health Authorities, County Councils and Market Leaders in the Food and Textiles Industry.
Certified and Accredited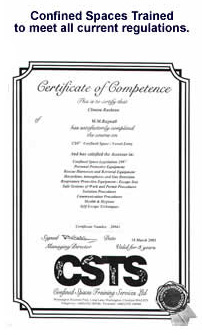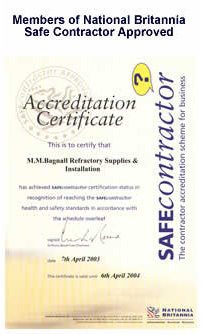 We're based in Wetley Rocks in Staffordshire and have excellent access to the UK Road and Rail Network.
Our initial consultancy service is totally free of charge - please get in touch for further details.
---
Contact us for more information on:
Tel: 01782 550978 Fax: 01782 550978 Mobile: 07831 436228