Welcome to MM Bagnall Refractories Ltd
Specialist Refractory Supplies and Installations.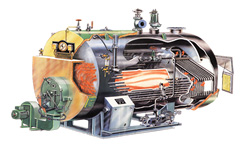 We specialise in the repair, maintenance and installation of Boilers and Refractories dating from the 1940's, 50's and 60's through to present day.
With over 30 years experience in the industry, I, Mike Bagnall and my team are ideally and uniquely positioned to deal with all matters relating to your boiler and refractory.
Our supply and installation service has benefited many prestigious clients including Local Authorities, County Councils and Market Leaders in The Food & Textiles Industry. References are available upon request.
Our Services include:

Our services include all commercial & industrial applications such as annual service contracts, boilers & burners, boiler insurance preperation, boiler inspections, pressure testing, boiler clean & descale, supply & replace refractory, boiler & pipework insulation, flue & gas analysis, steam metering, boiler repair & breakdown service and general boiler engineering and maintenance.
The range of services and the level of skills and current certificates we hold has enabled us to offer these services on to a wide range of clients including Local Health Authorities, County Councils and Market Leaders in the Food and Textiles Industry.
Specialist suppliers and installers for:
Suppliers and installers for Saacke, Hamworthy, Dunphy, NuWay, Electroil, Senior Green, Cradley Danks, Wallsend, Beel, Allen Ygnis, Hoval, Marshall CB, GWB Steamblock, JT Cochran, B & E, Ideal Brittannia, Ideal Vanguard, Beeston Robin Hood, Crane Whitehall, Hartley & Sugden, Potterton and Hamworthy burners and boilers.
---
Contact us for more information on:
Tel: 01782 550978 Fax: 01782 550978 Mobile: 07831 436228